Establishing a great cellar requires time and attention.
It is a project that is not to be undertaken without due consideration, but once you have your cellar well organised, it is one of the greatest possible pleasures for a wine collector.
We will be happy to help you in that journey should you be interested in exploring the options for your own cellar.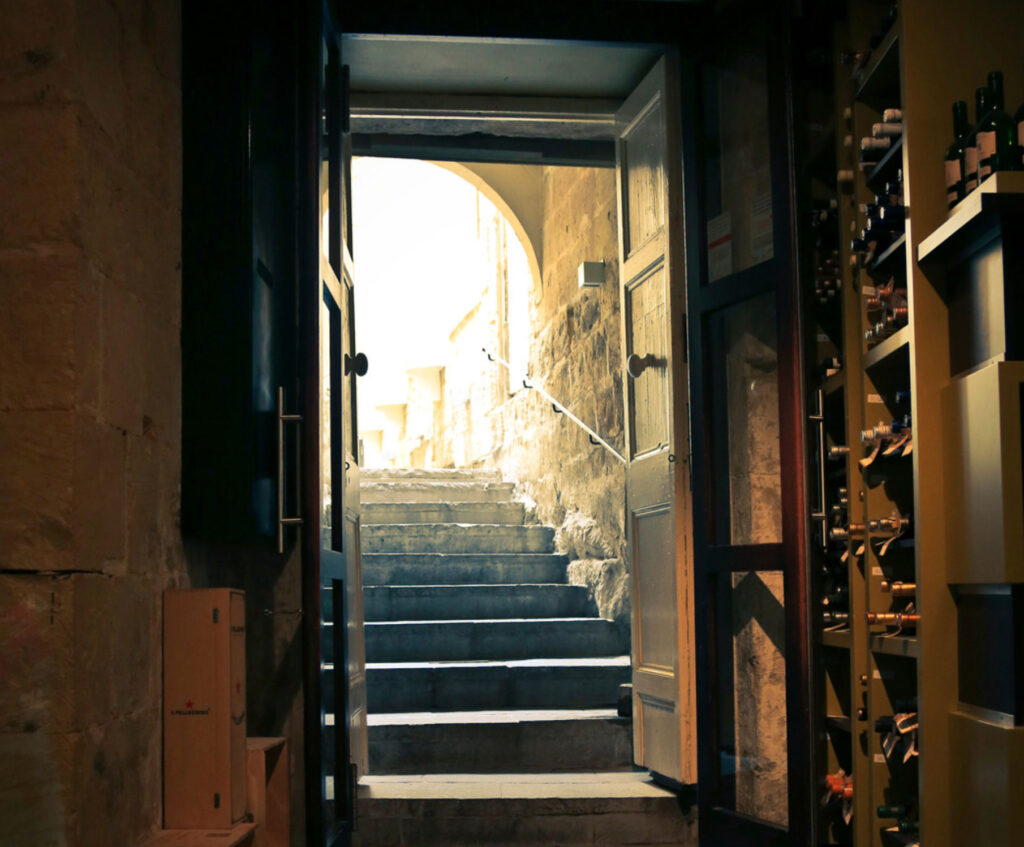 When is a good home cellar worth the effort?
If you buy wines primarily for investment, you should store them in priority in a bonded warehouse in order to facilitate reselling, ensure traceability and remain exempt from those duties and taxes levied on wines kept in a home cellar. This will substantially impact the liquidity of your portfolio. However, keeping all of your wine in bonded warehouses can take the joy out of collecting, and there are few things more enjoyable for a wine enthusiast than a well-stocked home cellar.
Your home cellar is a place to keep those wines that will be enjoyed either by you or by your heirs in the future. before creating a wine cellar at home, you first need to define its purpose.
Is it a place to show off your bottles to guests, or is it a long term storage facility?
If showcasing your holdings is the primary aim, there are several temperature-controlled options on the market, but they will never be fit for a long-term wine cellaring. In this scenario we suggest considering a home cellar for your yearly needs and a bonded storage for those wines you intend to cellar in the longer term.
If the aim is long-term storage in your own cellar, there are many other factors to consider:
How many bottles do you want to be able to store? We can arrive at the answer to that question based on the number of bottles you consume per year. In an ideal scenario your cellar would contain three times the number of bottles you consume annually, as it allows you more choice as to what to drink and the opportunity to age some of your wines.
You also need to consider whether you drink your wines in small groups of 2-6 people (in which case 75cl bottles should be the format of choice) or whether you regularly entertain 10 people or more, which gives you the opportunity to open more magnums or jeroboams. Formats larger than a jeroboam are difficult to open, and although they are ageing well they have relatively limited use in a home cellar. Magnums are often the ideal compromise as wine ages better in this format and it is often a good choice for the dinner table.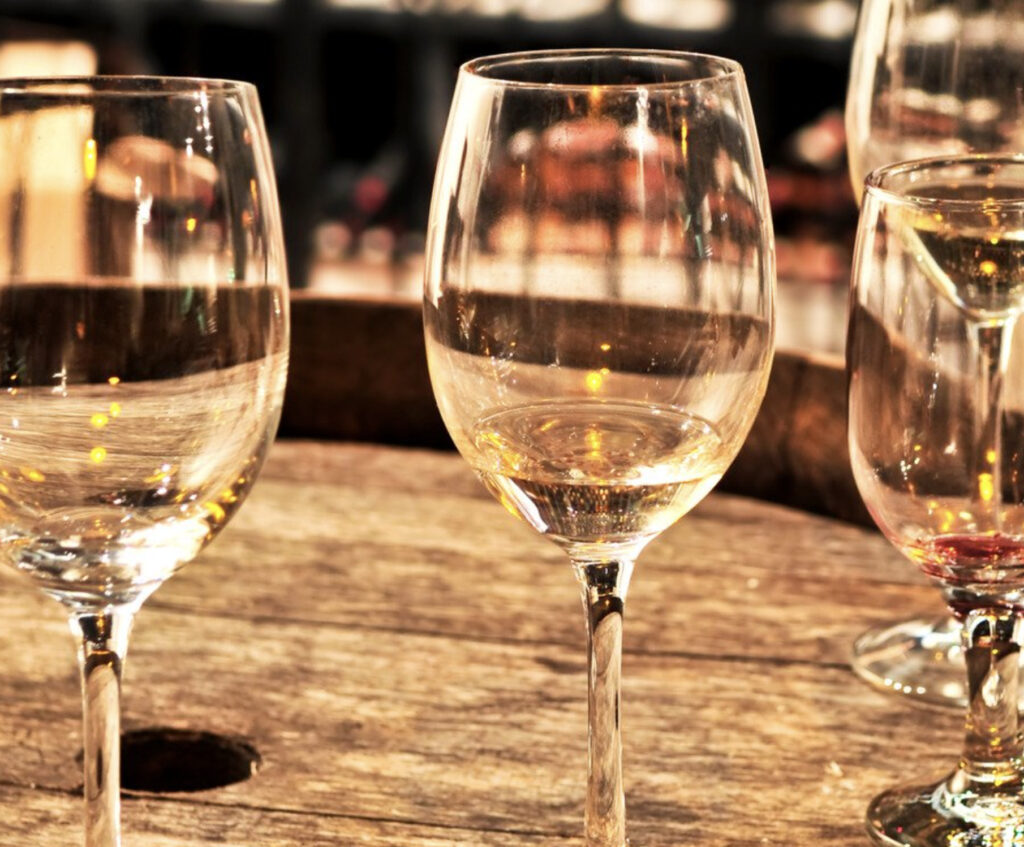 Diversity of Your Selection
The next question relates to the diversity of your selection. I have seen cellars that hold only Burgundy wines, and others featuring just Bordeaux, but it is important to consider what sort of diversity you would like in your own cellar.
I would recommend dedicating 2/3 of your cellar to the key regions (eg Champagne, Burgundy, Bordeaux and Piedmont) and 1/3 to a range of your less frequently drunk regions, in which you feature 4-5 other appellations in order to achieve diversity for yourself and your friends.
I would always recommend including some Rhône valley reds and whites, some Alsace or German Riesling, and some good examples from California and Australia to broaden your choices. For the more adventurous, I would not miss wines from Jura, or, for great value for money, those from Ribera Del Duero. This diversity element will make your cellaring experience more fun as you will see your cellar as an area of exploration and rediscovery over time.
When it comes to the age of your wines, you should ideally buy 70% of them young to cellar (with reliable provenance) and let them age in a stable and constant environment. The other 30% should be bottles with at least 10 years' age on them, and with the maturity and complexity of older wines. This will mean that even when your cellar is still young you will have a mature bottle to open for a dinner.
In terms of pricing and style, unless you want to drink only the rarest and most exclusive wines ever produced, it makes sense to fill half your cellar with rare wines with cellaring potential, and the other half with well-made wines in the 20-60 euros per bottle range, as these will be perfect table companions for everyday drinking. Regardless of what the press may report, no serious winemaker can offer a great wine for 10 euros without having made serious compromises in its production which will impact your experience in the future, so I would not recommend them in a cellar.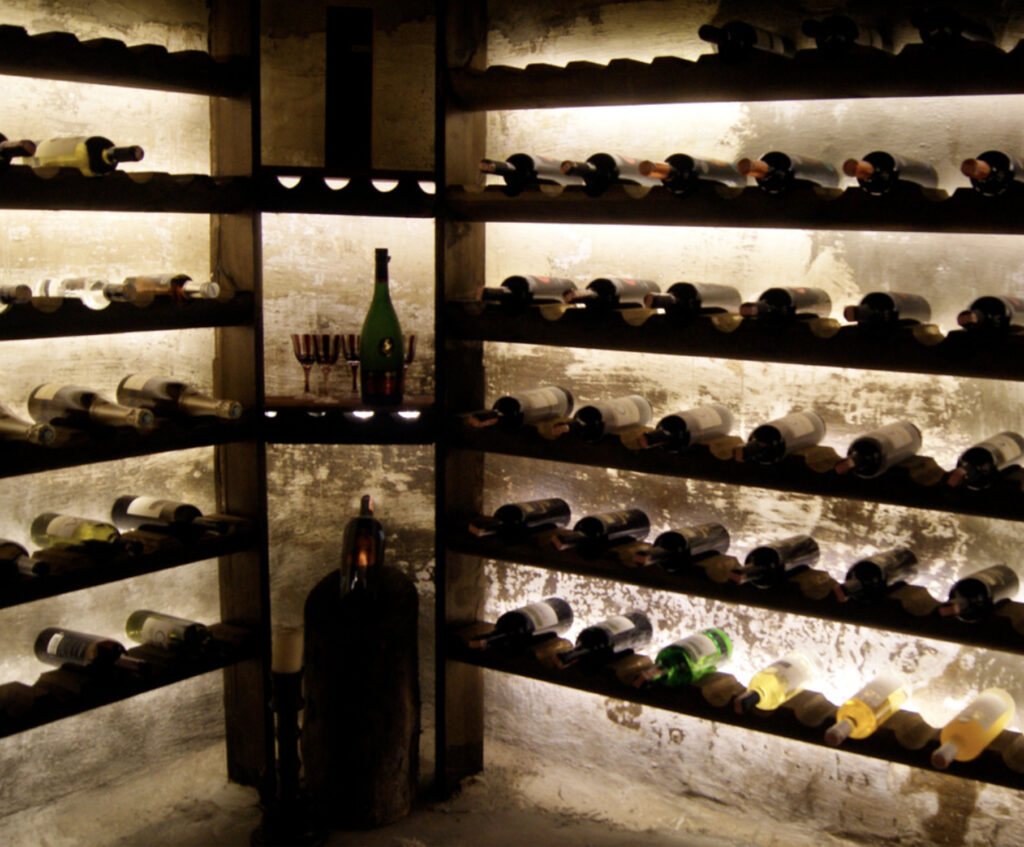 Storage Conditions Matter a Great Deal
If you have limited space, the obvious solution is a eurocave fridge, but these are soulless. Ideally a dedicated room will be the best option. The floor should enable the wines to breathe, so I recommend gravel as the best option. If your house is in an area that is subject to extreme temperatures or flooding, however, then concrete will be the next best option.
It is important to establish certain conditions when storing wines.
A stable temperature, ideally 13-18c
A consistent humidity, ideally between 60-80% to prevent the corks from drying prematurely. (More humidity is acceptable but will eventually damage the labels. Less humidity is problematic and should be avoided. You should always plan to have a hydrometer in your cellar).
Low light to prevent the wines from ageing too quickly
A position located away from vibrations and smells. Even if a spot next to the kitchen may seem convenient, it is a bad idea to locate your cellar near a hot room that may affect your wines.
From a design standpoint, you need organise an area with shelves for the wines you will drink quickly and an area for cases where you will let your wines rest for a longer period. Shelves should be robust and able to withstand 50kg per 24 bottles to give you the right level of safety and sturdiness.
Although they may be visually appealing, I would not recommend building a glass cellar where your bottles are visible behind a glass wall or glass shelves. Light is never a friend of wine, and even though such a design may be visually appealing, it is not a good choice if you wish to protect your wines for the future.
Finally, check your cellar regularly for mushrooms growing in a moist environment; you will need to remove them with essential oils such as rosemary or thyme should you see some developing in your cellar. Moisture mushrooms are not a good sign, as the mould can eventually permeate the corks and damage your wines. Good cellar hygiene is essential.
Enquire About Membership